World's 'most valuable' insurance company falls in global brands rankings
World's 'Most Valuable' Insurance Company 2021 edition of the Brand Finance Global 500 report is here.
It looks like insurance brands have taken a beating.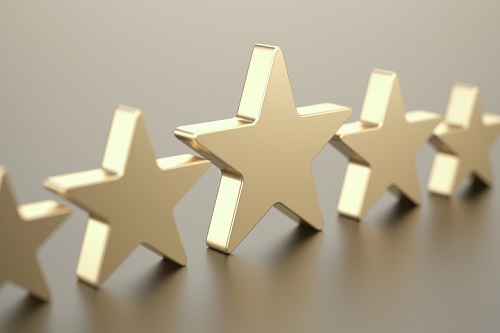 Still on top of the insurance pile is China's Ping An, but the latest list highlights.
The company's fall in the overall rankings from ninth spot in 2020, to 17th this time around.
According to Brand Finance, Ping An's 2021 brand value stands at US$54.6 billion.
In the previous year, the corresponding figure was at US$69 billion.
Next to Ping An is China Life, which this year finds itself at number 72 also a worse showing after being rank 57th in 2020.
The only other insurer in the top 100 is German insurance group Allianz, whose US$20.
2 billion brand value for 2021 saw it land in 84th spot. A year ago, Allianz was at number 59.
Paris-headquartered AXA, meanwhile, improved its global standing from number 111 in 2020, to 101 in the new roster.
China Pacific Insurance Company ranked 119th
Hong Kong's AIA, 128th; American brand GEICO, 161st; and US insurance company Progressive, 199th.
Making it to lower spots are People's Insurance Company of China, Life Insurance Corporation of India.
US insurers MetLife & Travelers, Swiss group Zurich, Italy's Generali, Chubb, Canada Life, Allstate.
British giant Aviva, Japan's Nippon Life Insurance, Poste Italiane, Taiwanese company Fubon Financial.
Munich Re, Tokio Marine, Manulife, Prudential Financial, Swiss Re, AIG, New China Life, Aflac, CNP Assurances, China Re, China Taiping, & Sompo Japan Nipponkoa.
Overall, the world's top three valuable brands are still from the industries of technology, retail, and media.
At number one (up from third previously) is Apple, followed by former first-placer Amazon.
Ranked third in the Brand Finance Global 500 is Google, which fell from number two.
"For our rankings, Brand Finance uses the simplest method possible to help readers understand, gain trust in.
Actively use brand valuations," explained the London-headquartered accountancy firm, which each year puts 5,000 of the biggest brands to the test.
Brand Finance calculates the values of brands in its rankings using the Royalty Relief approach.
A brand valuation method compliant with the industry standards set in ISO 10668.
 5 Most Valuable Insurance Companies In The World
Despite the negative stigma attached to it, insurance remains one of the most important industries in the world.
Its importance comes to light in case of loss of life, fire, loss of real estate, natural disasters and health problems.
Insurance companies charge premiums to their customers on a monthly basis, which is based on the level of risk that the insurance company calculates on different policies.
The higher the risk, the greater the premium, which is why customers try to ensure that their risk remains reasonable so that they aren't charged exorbitant premiums.
These premiums are used by insurance companies as methods of investment, which in turn helps to generate financial resources for the economy at large.
Individuals and businesses use insurance services to spread or transfer the risk from the customer to the insurance company.
The customer meanwhile simply has to keep paying the premiums.
It is important to note that nowadays, insurance is incredibly common in most countries & is often even required by law.
Covid-19 pandemic, the world's top 100 most valuable insurance brands could lose up to US$100 billion worth of brand value
The latest issue of the Brand Finance Insurance 100 report, which is produced annually, shows
The insurance sector is one of the most heavily impacted industries globally due to the coronavirus and could face a potential 20-per-cent loss in brand value due to the current pandemic.
The analysis shows that insurers are going to lose money both financially due to the high volume of claims & reputationally.
As brands that refuse to pay out on Covid-19 related claims risk potentially irreversible damage.
The Covid-19 pandemic is going to hit the insurance sector hard insurance brands could face up to a 20-per-cent drop in brand value.
Undoubtedly, we are going to witness revenue slowdown for all brands across the sector.
Some brands should, however, fare better in terms of their margins, including the property & casualty insurance brands.
As fewer such claims are expect during the far-reaching and ongoing lockdown period.
With their total brand value reaching $151.5 billion, China is home to some of the most valuable insurance brands in the world.
Including Ping An in China which ranks as the ninth most valuable brand in the world, according to Brand Financial.
The Insurance 100 report stated:
"Ping An of China has recorded an impressive 20-per-cent brand value growth to $60.6 billion, extending its lead further as the world's most valuable insurance brand.
The brand's commitment to expanding its portfolio and offering in the non-insurance and digital disruption space is truly setting it apart from its peers."
Besides 12 insurers from China, there are 10 more from Asia in the top 100 insurance brands.
Wherever they are based in the world, however, one thing is certain: insurers can maintain even build on their brand value by getting their claims handling right and communicating efficiently and even proactively.
The True Power of Brand
Boeing's recent hardships reflect the volatile nature of brand value.
While 244 brands in the entire ranking have increased their brand value year-over-year, another 212 have taken a hit.
Part of a brand's purpose is to manage reputation, retain loyal customers, and generate awareness.
Given that a brand is the sum of its parts, the ranking proves that an issue with any of these things could trigger a chain reaction, negatively impacting a brand's bottom line.