Insurance firm told to pay Rs 1.07L for repudiating claim
The District Consumer Forum has directed the HDFC Ergo General Insurance Firm & HDFC Bank to pay Rs1,07,000 to a city-based resident for repudiating the claim of the insurance policy.
A personal loan from the bank and against the same loan itself  & he was insured by the bank under the Master Policy No 2999201366179901, of which the HDFC Bank Limited was the master policy holder.
He deceased was insured by the firm after being fully satisfied & premium to that effect as consideration had also been charged by the bank.
Paul was kept under medical treatment due to his ailment & he suffered critical illness & he died of heart attack & the policy itself covered critical illness for the sum assured of Rs1 lakh.
The deceased even remained hospitalised & was medically treated at Shriman Super Specialty Hospital at Pathankot Road, Jalandhar.
Even for the treatment itself & an expenditure of Rs91,000 was incurred & as he remained on ventilator during his treatment.
Apart from coverage for critical illness & the insurance firm had also covered Paul under 'Credit Shield Insurance' for sum insured of Rs5 lakh & for which a premium of Rs1,400 was paid.
The complainant said his father was regularly paying installments towards loan & on the date of the death & an amount of Rs3,73,775 was outstanding.
Thus on account of unfortunate death, as per insurance policy & the complainant & his family were entitled to receive an amount of Rs1 lakh on account of critical illness & further for waiver of Rs3,73,775 on account of credit shield insurance.
The complainant was provided only with the cover note & no actual detail of the insurance policy was further provided thus violating the (IRDAI) guidelines.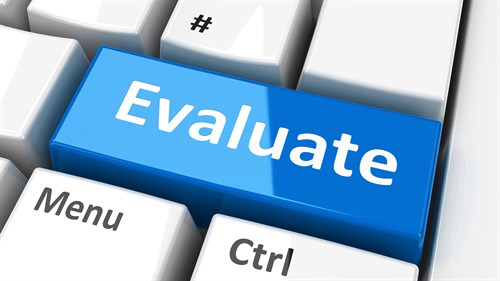 The complainant said the insurance firm was guilty of unfair trade practice and deficiency in service & it should be directed to remit an amount of Rs1,00,000 on account of critical illness & to provide waiver of outstanding loan amount of Rs3,73,775 to pay damages for mental tension, agony and harassment to the tune of Rs50,000 with interest.
The officials of the insurance firm appeared through its counsel and filed a joint reply.
Contesting the complaint by taking preliminary objections that the complainant has alleged that policy terms & conditions were not provided by them.
It is pertinent to mention here that the policy was issued to the insured person & only he could raise objection to it," the officials of the firm claimed.
After considering the overall facts & circumstances & the counsel of the court comprising its president Kuljit Singh & member Jyotsna.
The complaint filed under the Consumer Protection Act was partly accepted and insurance firm was directed to pay an amount of Rs1,00,000 on account of critical illness & a waiver of outstanding amount of Rs3,73,775 to remit.
the installment of Rs12,881 & it was also directed to pay compensation as well as litigation expenses to the complainant to the tune of Rs7,000 for causing mental tension & harassment.
CLIENT DIVERSIFICATION
A piece of advice we give to all business owners, regardless of industry, is to diversify your clientele.
Major risk & in order to increase the value of your firm & attract more buyers &  we advise business owners to seek smaller accounts so that less weight is placed on large clients.
Insurance industry have several options to diversify clients because of policy offerings.
Insurance policies can range from health & medical to life and accident & with several other annuities & asset protection plans in between.
The types of policies you currently offer will dictate the types of clients you serve. Health & medical policies cast a wide net and are relevant to everyone.
Large corporations need group plans for employees & individuals need short and long term plans.
Commercial & Personal Property & Casualty can range from small business owners looking to protect the equipment within their business to individuals who want to insure large investments such as boats or cars.
If your firm is offering strictly one or two types of insurance & you may want to consider expanding your offerings to encourage growth & customer acquisition.
CUSTOMER SERVICE
Most people would say too many &which is why it is vital to focus on providing the best customer care possible to your clients.
If your sales representatives are not already checking on clients & this may be a good initiative to enforce & especially on larger accounts.
If you see that an important client is not being nurtured the way they should & consider changing account managers step in.
Clients in the insurance industry & have huge buying power & unlimited options to seek services from if a large client takes their business elsewhere & you could miss out on the retention payouts.
While on the subject of nurturing client relationships & it is a good idea to ensure these relationships are fostered between your staff & the client not the business owner.
You will want to exit the business and buyers who see that all client relationships are funneled through the owner & will view the business as too risky.
Relationships between long tenured employees & clients shows a buyer that a transition will be seamless & there is little risk of losing the client due to the owner's exit.
SALES VOLUME
Business valuations in the insurance industry rely heavily on revenues and profits & if your books decline, so will the overall value of your firm.
Selling can be exhausting & which is why we encourage business owners to develop a team of experienced sales staff & a long term plan to ensure continuous sales and revenue streams.
Mapping out target accounts and assigning specific salespeople & small teams & to these accounts allows them to focus more time & energy on the prospect.
Staying consistent with a sales and marketing plan will only increase the value of your business & show potential buyers that there is always a deal in the pipeline.