Why is Health Insurance Important?
Health insurance is important for three key reasons: It helps protect you from the financial burden of an unexpected medical bill, it provides preventive care to help keep you healthy, and it's required by law. Let's take a closer look:
It helps protect you financially

It's easy to say, "I'm healthy and don't need health insurance." Easy, that is, until you accidentally fall, break your leg, and need a trip to the emergency room and surgery. Your bill could total $25,000 or more. Without insurance, that's your responsibility. With insurance, however, your portion of the bill will be significantly less.

It helps keep you healthy

Thanks to covered preventive care — regular check-ups like physicals, mammograms and health screenings — you can identify and treat small problems before they become big health issues. These routine visits also help you develop a relationship with a personal doctor who's familiar with your medical history.

It's the law

The Affordable Care Act (ACA) mandates financial penalties on uninsured Americans. The fine is money wasted, money that could be used on premiums, protecting you and your family.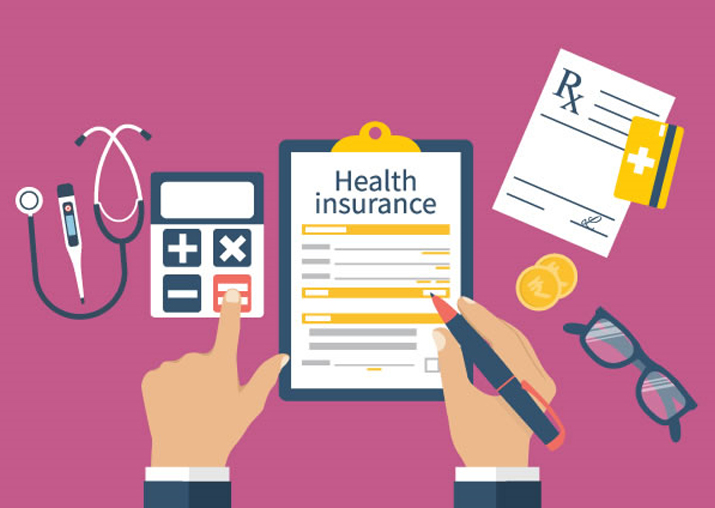 Benefits of having a Health insurance Policy
1. Cashless Treatment: If you are insured, you can get cashless treatments as your insurance company would work in collaboration with various hospital networks.
2. Pre and post hospitalization cost coverage: Insurance policy also covers pre and post hospitalization charges up to the period of 60 days, depending on the insurance plans purchased.
3. Transportation Charges: Insurance policy also covers the amount paid to ambulance towards the transportation of insured.
4. No Claim Bonus (NCB): This is the bonus element which is paid to the insured if the insured does not file a claim for any treatment in the previous year.
5. Medical Checkup: Insurance policy also provide options for health checkups. Free health checkup is also provided by some insurers based on your previous NCBs.
6. Room Rent: Insurance policy also covers room expenses depending on the premium being paid by the insured.
7. Tax Benefit: Premium paid on Health insurance is tax deductible under section 80D of the Income Tax Act.
How to Select the Right Insurance Policy
It's difficult to select the best insurance policies as all insurance company provides a similar type of insurance plan. Hence some of the important points that any Person should look before purchasing any plans are:
1. Sum Assured
2. Minimum Entry Age and renewability clause
3. Room Rent Capping
4. Inclusion and Exclusion
5. No Claim Bonus
6. Other Benefits
Documents Required when buying a Health Insurance Policy
There are few documents that you need to provide such as:
1. Age proof – Any one of Birth Certificate, 10th or 12th mark sheet, Driving License, Passport, Voter ID, etc.
2.Identity proof – Driving License, Passport, Voter ID, PAN Card, Aadhar Card, which proves one's citizenship.
3. Address proof – Electricity Bill, Telephone Bill, Ration Card, Driving License, Passport, should clearly mention the permanent address.
4.Some plans require a medical check-up (usually for elder people above the age of 45 years)
5. Passport Size Photo
The Indian government (center & state) have launched numerous medical insurance schemes to improve healthcare.